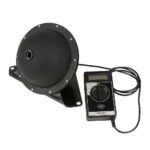 Luminous flux meter "TKA-KK1"
Luminous flux : from 1 to 2,000 lm.
Sphere diameter 140 mm for installing LEDs  up to 14 mm in diameter .
The price includes factory calibration.
TU 4486-016-16796024-2011
Description
Appointment
Design
Operating conditions
Equipment
Documentation
Description
Main technical data and characteristics
| | |
| --- | --- |
| Luminous flux measurement range | 1 ÷ 2000 lm |
| Basic relative error of luminous flux measurements | ± 10.0% |
Overall dimensions of the device
| | |
| --- | --- |
| Measuring unit (no more) | 155 x 77 x 40 mm |
| Measuring ball (no more) | 180 x 180 x 180 mm |
| Diameter of the entrance window for LED (no more) | 20.0 mm |
| Device weight (no more) | 2.0KG |
| Battery – Krona battery standard size | 9 in |
Significant advantages of the TKA-KK1 luminous flux meter over analogues
There are no direct domestic analogues
Simplicity and ease of use
Real-time value definitions
Low power consumption
Affordable price
The device is designed to measure the total luminous flux of LEDs by the "integrating sphere" method ("Ulbricht Spheres"), in lumens.
Structurally, the device consists of two functional blocks. The sphere diameter is 140 mm, the light receiver is a photodiode located in the lower hemisphere. The measuring unit is made in the form of a ball on a rigid base, the ball is an "integrating sphere". It has an entrance tube for installing LEDs up to 14 mm in diameter and replaceable diaphragms included in the kit for positioning LEDs with diameters of 3, 5, 9 mm.
The integrating sphere inside is painted with white, diffusely reflecting paint with a reflectance ρ = 96%. The geometric dimensions of the entrance window and the seat for the measured LED are shown in the figure.

| | |
| --- | --- |
| Ambient temperature | from 0 to +50 ° C |
| Relative air humidity at an ambient temperature of 25 ° С | 65 ± 15% |
| Atmosphere pressure | 80 ÷ 110 kPa |
Luminous flux meter "TKA-KK1"
Interchangeable diaphragm set
Alkaline battery type "Krona" (6F22)
Manual
Transport container