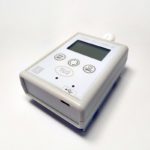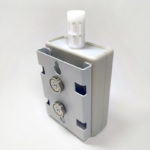 Measuring instrument-recorder of microclimate parameters "TKA-PKL" (26)-D with verification
Relative humidity : 5 to 98%, main abs. error ± 3.0% rel. ow.
Air temperature : from -30 to +60 ° С, main abs. error ± 0.2 ° C.
Atmospheric pressure : 70 ÷ 120 kPa, main abs. error ± 0.2 kPa.
Interface: USB, Wi-Fi. Built-in non-removable battery. Memory: 524,000 measured values.
Price includes verification.
No. 76454-19 in the State Register of Measuring Instruments of the Russian Federation
RB 03 10 7807 20 in the State Register of SI of the Republic of Belarus
KZ.02.03.00386-2020 / 76454-19 in the State Register of the SI of Kazakhstan
EAEU Declaration N RU D-RU.NA.66.B.03382 / 19 until 03.12.2024
HS code EAEU 9025192000 dated 08.07.2020
Unified Register of Russian Electronic Products No.RE-1616/20 to 07.07.2021
YUSUK. 26.51.53.140.001 TU
Description
Appointment
Application area
Description
Main technical characteristics
Measurement range of relative humidity
5 ÷ 98% rel. ow.
Air temperature measurement range
from -30 to +60 ° C
Measurement range of atmospheric pressure
from 70 to 120 kPa
Limits of permissible basic absolute error
of relative humidity measurements
± 3.0% rel. ow.
Limits of the additional absolute error in
measuring the relative humidity when the temperature changes
by every 10 ° С in the range from 0 to + 60 ° С
± 1.5% rel. ow.
Limits of the permissible absolute error of
air temperature measurement , in the ranges: from -30 to -10 ° С incl.
St. -10 to + 15 ° С incl.
St. +15 to + 25 ° С incl.
St. +25 to + 45 ° С incl.
St. +45 to + 60 ° С

± 0.5 ° C
± 0.3 ° C
± 0.2 ° C
± 0.3 ° C
± 0.5 ° C

Limits of permissible absolute error of atmospheric pressure measurements at temperatures:
from -30 to + 5 ° С incl.
St. +5 to + 60 ° С
± 0.4 kPa
± 0.2 kPa
Memory size, not less
 524,000 measurements
Communication interface
USB, WiFi
Overall dimensions of the device (no more)
(120 x 67 x 40) mm
Supply voltage
3.2V (non-removable battery)
Weight (no more)
260 g
Life time
7 years
MTBF, not less
10,000 h
Intuitive instrument control; Substantial benefits
The device is designed to measure relative humidity (rel. ow.,%), temperature (t, ° С) of air and atmospheric pressure.
The device can work as a data logger (datalogger), saving measurement results to internal memory at specified intervals and transmitting them via Wi-Fi.
The scope of the device: objective monitoring of the microclimate and temperature mapping of the microclimate in industrial premises and warehouses, in medical institutions, in museums and libraries, in public catering facilities, as well as in other cases of simultaneous control of parameters in one or several rooms.