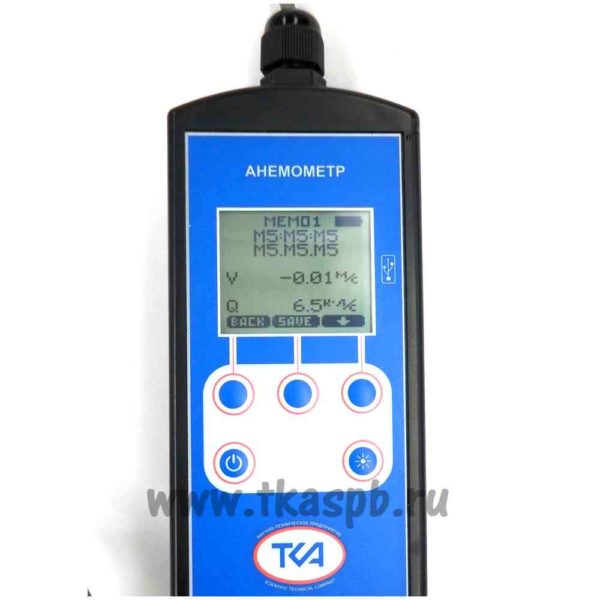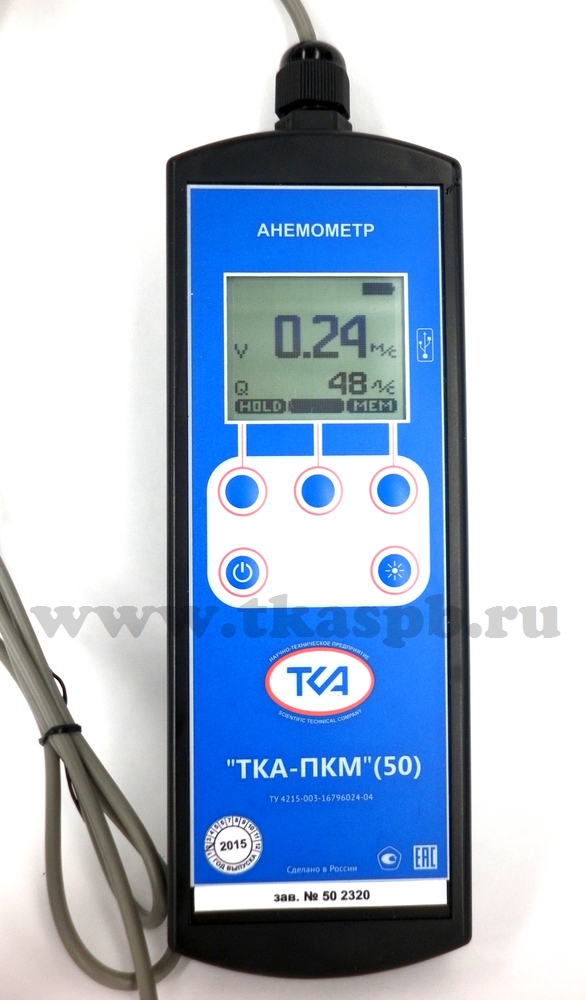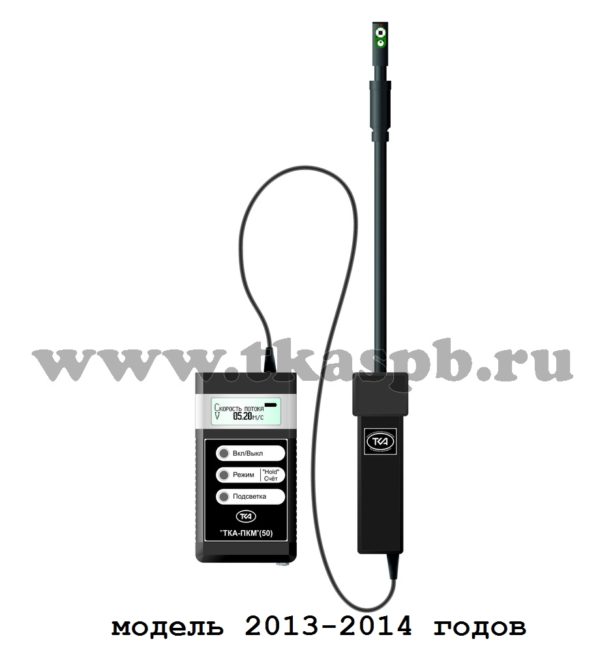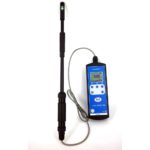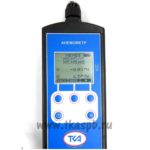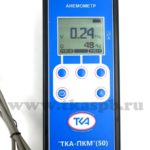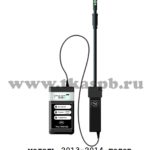 Anemometer "TKA-PKM" (50)
Air speed : from 0.1 to 20 m / s.
Operating conditions: from -30 to +60 ° С.
Included in the State Register of Measuring Instruments. Price includes verification.
No. 24248-09 in the State Register of Measuring Instruments of the Russian Federation
KZ.02.03.01379-2021/24248-04 in the State Register of the SI of Kazakhstan
No. 02.2662-15 in the State Register of SI of the Republic of Uzbekistan
RB 03 09 2660 20 in the State Register of SI of the Republic of Belarus
No. 38006 SI for military use
EAEU Declaration N RU D-RU.NA.41.B.01395 / 18 until 09.12.2023
TU 4215-003-16796024-2016 with rev. 2
Description
Appointment
Operating conditions
Application area
Equipment
Software
Документация
Description
Main technical characteristics
Air velocity measurement range
0.1 ÷ 20 m / s
Basic absolute error of air velocity measurements (V):
 – in the range (0.1 ÷ 1.0) m / s
± (0.045 + 0.05 V) m / s
 – in the range (> 1.0 ÷ 20) m / s
± (0.1 + 0.05 V) m / s

Grenzen der zulässigen zusätzlichen absoluten

Luftgeschwindigkeitsmessfehler bei

Temperaturänderung alle 10 °С

in den Bereichen von -30 bis +15 ° C und St.

+25 bis +60 °С,

in Bruchteilen der Grenzen der zulässigen Basis

Absoluter Fehler

± 1.0
The device Anemometer "TKA-PKM" (50) implements the option of measuring the air velocity averaged over a certain period of time (100 s) (in accordance with the recommendations to SanPiN, see, for example, the Manual "Physical factors. Ecological and hygienic assessment and control ". M." Medicine ", 1999, vol.2., P. 416).
Dimensions
Signal processing unit
(205 x 65 x 28) mm
Measuring head
(375 x Ø22) mm
Probe:
diameter max
diameter min
length
14 mm
10 mm
270 mm
| | |
| --- | --- |
| Device weight (no more) | 0.35 kg |
| Two (four) AA batteries | 3.0V |
Benefits
Compactness and ease of use. Possibility of communication with a PC. High sensitivity. High reliability and non-criticality to the characteristics of controlled flows. Multifunctionality of the anemometer.
In the instrument settings menu Anemometer "TKA-PKM" (50) you can:
enable / disable the automatic device shutdown,
select the unit of measurement for the volumetric flow rate (l / s or m 3 / h),
set the cross-sectional area of ​​the flow.
When checking industrial premises, public institutions (schools, hospitals, cultural and educational halls), research centers, one of the measured parameters is the speed of air flows. It is determined to check heating and ventilation systems, as well as in laboratory conditions, and this requires an anemometer, which can be bought in specialized stores. Anemometer "TKA-PKM" (50) is suitable for measuring air velocity in rooms. The device Anemometer "TKA-PKM" (50) has a number of advantages:
The design was created using the most modern equipment, and the indicators given by the device correspond to reality with a minimum error.
Nine data cells are organized in the memory of the device. One cell stores the values ​​of air velocity and volumetric flow rate, as well as time stamps to the stored data.
The device can be connected directly to a computer.
The price of an anemometer is very low, and its purchase will bring not only benefits, but also benefits!
Devices designed to measure the speed of air movement.
| | |
| --- | --- |
| Ambient temperature | from -30 to +60 ° C |
| Relative air humidity at an ambient temperature of 25 ° С | up to 98% |
| Atmosphere pressure | 80 ÷ 110 kPa |
Sanitary and technical supervision in residential and industrial premises, museums, libraries, archives; certification of workplaces and other areas of activity.
The anemometer can measure velocity and volumetric flow both in the duct itself and at the inlet or outlet of it.
With the help of an anemometer, you can measure both at individual points and take a series of measurements along the entire length of the canal.
If you enter a surface area, the device will automatically calculate the volume of air flow in m 3 / h.
Combined device "TKA-PKM" (50)
Battery type "AA" (2 (4) pcs)
Manual
Passport
Data carrier with software (option, optional)
Serial cable (optional, optional)
Appliance bag
Transport container
By prior order, the devices can be equipped with a USB cable and a data carrier with software.
Monitor_PKM (50-60)   (* .zip)  – software for monitoring instrument readings.
DateClockSet_PKM (50-60)  (* .zip)  – software for reading saved data.