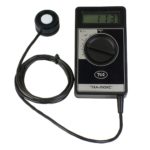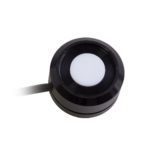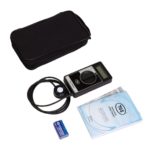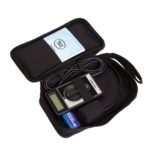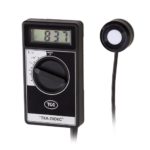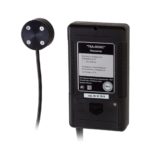 Luxmeter "TKA-LUX" with verification
Illumination : from 1.0 to 200,000 lux, created by various sources.
Price includes verification.
No. 20040-11 in the State Register of Measuring Instruments of the Russian Federation
Leader in quality / price ratio.
KZ.0203.04359-2021/20040-11 in the State Register of the SI of Kazakhstan
No. 02.3318-16 in the State Register of SI of the Republic of Uzbekistan
Calibration interval 1 year.
RB 03 11 3628 22 in the State Register of SI of the Republic of Belarus
HS code EAEU 9027500000 dated 21.08.2020
Declaration of Conformity ROSS RU.ME83.D00322
Unified Register of Russian RE products No.RE-1914/20 to 20.08.2021
TU 4437-005-16796024-2000
Description
Appointment
Application area
Operating conditions
Documentation
Description
Main technical data and characteristics
Illumination measurement range
1.0 ÷ 200,000 lx
Limits of the basic relative error of illumination measurement
± 6.0%
Including the limits of the permissible relative error caused by the nonlinearity of the sensitivity of the device
± 2.0%
Including the limits of the permissible relative measurement error caused by the deviation of the relative spectral sensitivity from the relative spectral luminous efficiency
± 4.0%
Including the limits of the permissible relative error caused by the deviation of the calibration
± 3.0%
–
–
Limits of permissible additional relative error caused by the spatial characteristic of the photometric head of the luxmeter at angles:
5 degrees
15 degrees
30 degrees
60 degrees
± 0.5%
± 1.0%
± 5.0%
± 15.0%
Limits of permissible additional relative error in measuring illumination caused by a change in ambient temperature for every 10 ° С
± 3.0%
Liquid crystal display
3½ digit
Overall dimensions of the device
| | |
| --- | --- |
| Measuring unit (no more) | 130 x 70 x 30 mm |
| Photometric head (no more) | Ø36 x 22 mm |
| Weight of the device with a power source (no more) | 0.45 kg |
| Battery – Krona battery standard size | 9 in |
The difference in the function of the relative spectral sensitivity of the photodetector was corrected by a system of light filters to match the function of the relative spectral luminous efficiency of monochromatic radiation for daytime vision V (λ) in accordance with GOST 8.332.

The effective reference plane of the Luxmeter coincides with the front plane of the cosine attachment of the photodetector.
Significant advantages of the device Luxmeter "TKA-LUX" over analogues
The best in its characteristics domestic light meter, which is not inferior to world analogues, is reliable and easy to operate. Affordable price.
The device is designed to  measure  illumination in the visible region of the spectrum, created by artificial or natural sources, located at random relative to the receiver.
Industrial enterprises and organizations (labor protection and safety services, services of the chief power engineer), educational institutions, scientific centers, museums, libraries and archives, transport and communications enterprises, metrology and certification centers, medical institutions, State Sanitary and Epidemiological Supervision centers, certification of workplaces, rural economy and many others.
The device is recommended for horizontal illuminance measurement by artificial lighting of roads (training video on the channel TKA SPb  on  Youtube ). 
The device is also suitable for measuring illumination when working with photoluminescent materials (including for obtaining a license from the Ministry of Emergencies. Measurement ranges are specified in GOST 12.2.143-2009 (Amendment No. 1 of 14.12.2011)).
| | |
| --- | --- |
| Ambient temperature | from 0 to +40 ° C |
| Relative air humidity at an ambient temperature of 25 ° С | up to 85% |
| Atmosphere pressure | 84 ÷ 106.7 kPa |
Operation manual (* .pdf)